Capt. Matthew T. Heath. Photo: Adrian Cadiz/USAF
71st Flying Training Wing instructor pilot Capt. Matthew T. Heath received the 2018 Koren Kolligian Jr. Trophy for landing a T-38C Talon that went unresponsive mid-flight after receiving contaminated fuel. Heath's quick thinking spared the $8.2 million airplane and the lives of both him and his student pilot. "An act of heroism resulting from the Air Force's commitment to education and training, and your skill, composure, and resilience under pressure," Koren Kolligian II, nephew of the award's namesake, said.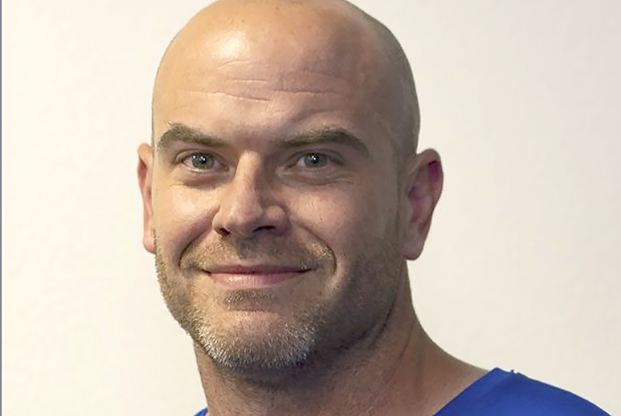 TSgt. Steve Fourman. Photo: DOD
TSgt. Steve Fourman was diagnosed with a rare autoimmune disorder that causes one's internal organs to simultaneously fail and a rare type of lymphoma. Then, during a course of chemotherapy, he contracted a drug-resistant staph infection, the treatment for which left him without an immune system. "They told me to stay out of the gym, but I'm not going to live in a bubble," Fourman said. His persistence paid off in the form of a bronze medal in discus at this year's Warrior Games.
F-16 pilot 1st Lt. Wade Holmes recently beat his dad, ACC boss Gen. Mike Holmes. Photo: Emerald Ralston/USAF
F-16 pilot 1st Lt. Wade Holmes recently beat his dad, ACC boss Gen. Mike Holmes, an F-15 Eagle pilot, in the game Ace Combat 7. The two pilots flew their respective aircraft during the hour-long game June 29. The event was live-streamed so viewers could call in and ask the pilots about flight training. Ace Combat 7 takes place in a fictional world in which pilots attempt to secure the skies during an air campaign between two sparring rivals.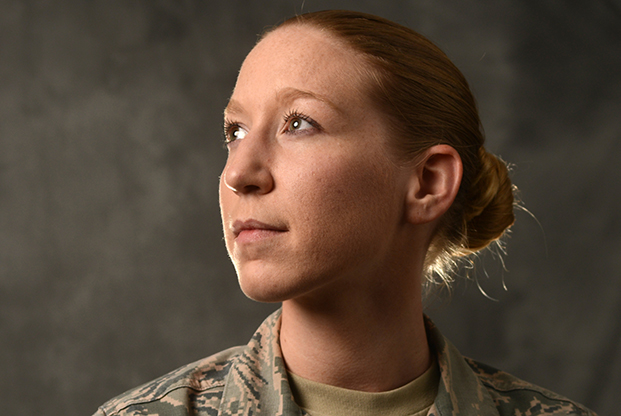 A1C Mary Kapuscinski. Photo: A1C River Bruce
7th Operations Support Squadron meteorologist A1C Mary Kapuscinski's weather radar system acted up, slowing down the process of obtaining weather scans, but she detected a tornado forming miles from Dyess AFB, Texas. Kapuscinski breached protocol, pushed out a warning sans a second opinion, and beat the National Weather Service by nearly 10 minutes. The tornado caused more than $1 million in damage at and near Dyess, but the early warning probably saved lives.
Air Force Research Laboratory's Automatic Ground Collision Avoidance System Team. Photo: Chris Zimmer/AFMC
The Air Force Research Laboratory's Automatic Ground Collision Avoidance System Team won the National Aeronautic Association's 2018 Robert J. Collier Trophy for designing, integrating, and flight-testing safe-landing technology for the global F-35 fighter fleet. The honor recognizes the foremost accomplishment in American "aeronautics or astronautics" in terms of making "air or space vehicles" more efficient, safe, or better-performing.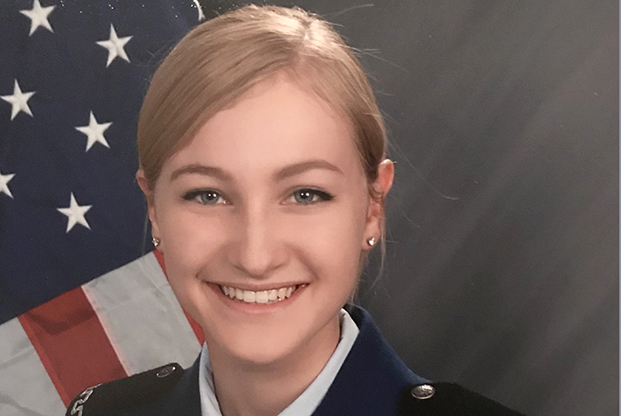 Savannah Menken. Photo: Courtesy
Air Force Academy cadet and West Coast native Savannah Menken may be temporarily landlocked, but she's using beauty pageants to raise awareness about ocean conservation during her time in Colorado. The glamour of pageants sharply contrasts with military culture, but she has found that they shared a common thread. "I liked that in representing your platform, you are representing something larger than yourself," she said. "And I think when you wear a uniform, it's similar."

Col. Houston Cantwell. Photo: USAFA
USAFA Vice Superintendent Col. Houston Cantwell never got jump training, so he enrolled in the USAF Academy's Freefall Course and was taught how to jump­—­by cadets. "I earned my commission through ROTC, so I never had the opportunity to jump as a cadet. I enrolled to better understand how the Academy prepares cadets for service in the Air Force. The cadet instructor cadre stood out as the cornerstone to program success."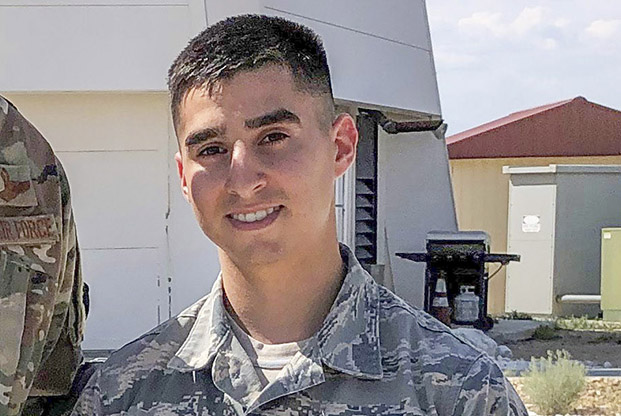 SrA. Oscar Cantu. Photo: Carlie Mensen/USAF
Air traffic controller SrA. Oscar Cantu just received a so-called "Grit Award" for his determination to turn his concept into reality for a head-mounted display equipped with augmented reality that he says "would allow controllers to see aircraft in blind spots or through inclement weather allowing for better situational awareness." Despite watching his idea lose in preliminary stages of USAF's Spark Tank competition, he is now in the final running for Defense Department Rapid Innovation Fund support for the concept.
Identical twins A1Cs Nathan (l) and Nicholas Lathers. Photo: A1C Mercedes Porter
Identical twins A1Cs Nathan (l) and Nicholas Lathers have also had identical USAF journeys. After going through basic training together at JB San Antonio, Texas, they ended up in the same training flight, the same career field, attended tech training at Sheppard AFB, Texas, together, and both were assigned to Dyess AFB, Texas, where they both serve in the 7th Logistics Readiness Squadron's fuels flight. They went in knowing "we might not see each other for a year or two," Nicholas said. "But it worked out for us."
Amn. Anuhea Pikake Alama. Photo: SrA. John Linzmeier/ANG
After the US Air Force Academy rejected Amn. Anuhea Pikake Alama, she enlisted in the Hawaii Air National Guard, where her potential inspired leaders to submit an application package for her to attend USAFA's Preparatory School. Alama became the first traditional member of the Hawaii ANG to get into a USAFA program, and may win admission to the Academy after all if she successfully completes the 10-month course. "It's going to be years of challenges, but I know I'm on a mission now," she said.