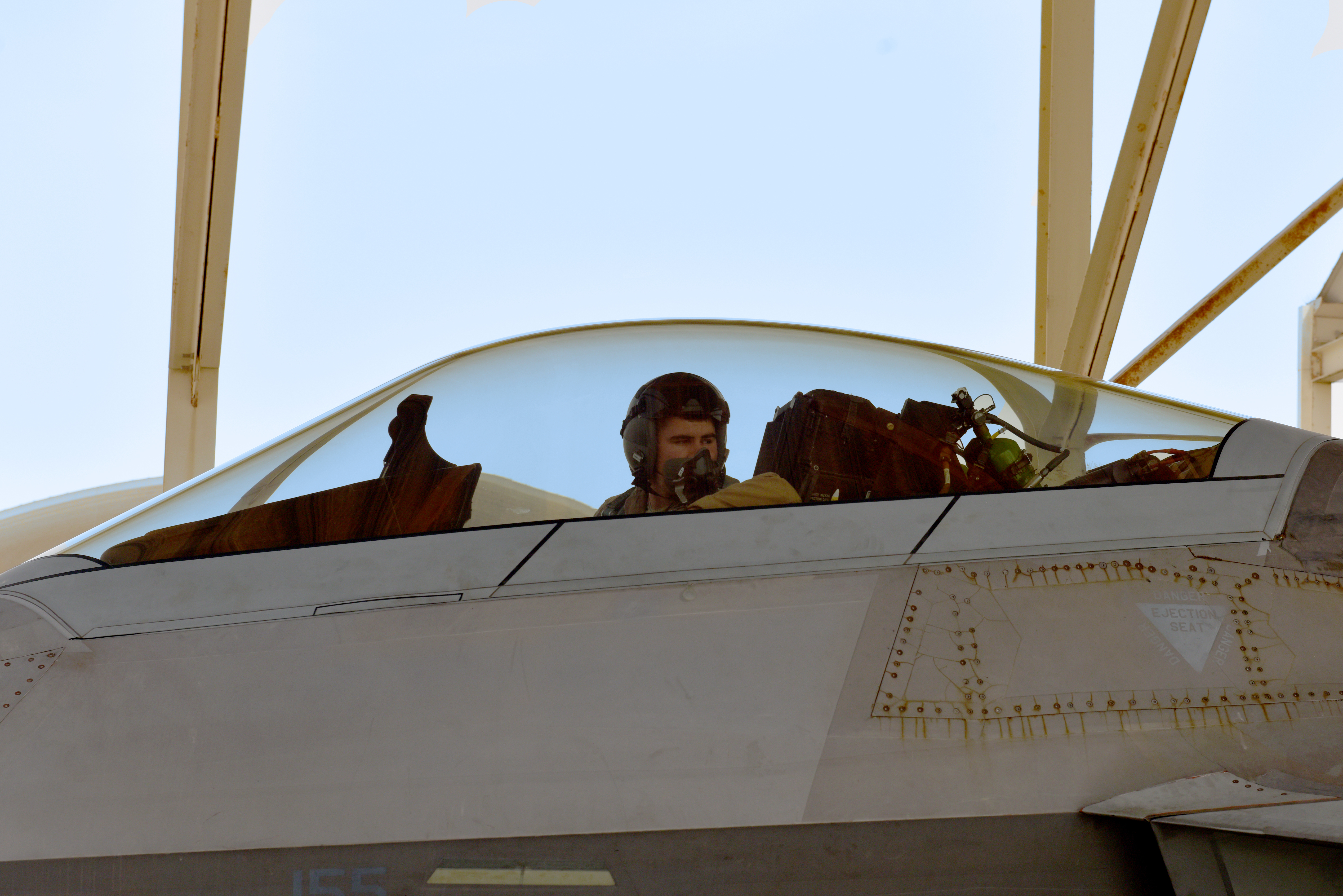 The Air Force is looking to recently retired pilots as it works to address the growing pilot shortage. Air Force photo by SSgt. Marjorie A. Bowlden.
The Air Force is reaching out to retired pilots in the hopes they will return to service to fill rated staff positions, the latest in a series of steps to address the growing pilot shortage in the service.
Retired Air Force pilots holding any 11X Air Force Specialty Code—all rated pilots, including remotely pilot aircraft pilots—are encouraged to apply for the Voluntary Retired Return to Active Duty Program to fill stateside rated staff positions that don't require requalification in a weapon system, according to an Air Force release.
"They'll fill critical billets that would otherwise remain vacant due to the shortage of Active Duty officers available to move out of operational flying assignments," VRRAD Rated Liaison Maj. Elizabeth Jarding said in a release.
Air Force Secretary Heather Wilson announced the program in late September, saying it will focus on positions that "require the expertise of someone who's been a military pilot, and we'd like to keep our pilots, who are current in the aircraft, in the aircraft."
Those eligible for the program are pilots who retired within the past five years in the rank of captain, major, or lieutenant colonel, and are under the age of 60.
Participation is limited to 25, with Active Duty tour lengths limited to 12 months, according to the Air Force.
Applicants need to be medically qualified for Active Duty with a flying class II physical, and must have been in a rated staff position within the past 10 years or been qualified on an Air Force aircraft within the past five years, the release states.
The application window lasts until Dec. 31, 2018, or until all spots are filled. Those who are accepted will not receive an aviation bonus, and will only deploy if they volunteer.