President Joe Biden has announced he will nominate Air Force Chief of Staff Gen. Charles Q Brown Jr. to become the next Chairman of the Joint Chiefs of Staff. If confirmed by the Senate, he would be the 21st Chairman in history, just the fifth Airman to hold the position, and the first Air Force general in the job in 18 years.
So who are the other members of this small Air Force club Brown is set to join, and what legacies did they leave behind? Air & Space Forces Magazine compiled a primer.
Gen. Nathan F. Twining, Aug. 15, 1957 – Sept. 30, 1960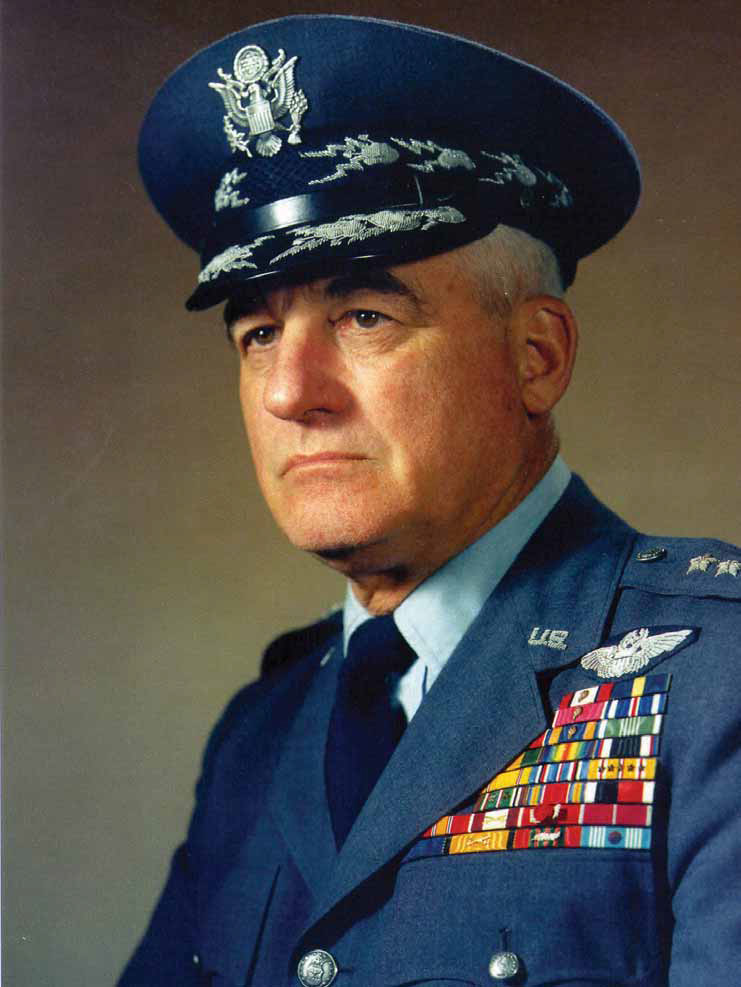 The first Airman to serve as the highest-ranking U.S. military officer began his career in 1916, not as an Airman or even as an officer, but as an enlisted infantryman in the Oregon National Guard, "presumably because 'they had a good rifle range and he liked to shoot,'" according to a Department of Defense biography.
After an accelerated stint at West Point, Twining commissioned as a second lieutenant in November 1918, entered flight school in 1923, became an attack pilot and rose through the ranks to command three separate Air Forces in World War II.
In 1943, Twining and 14 other troops spent six days floating on a pair of life rafts in shark-infested waters in the south Pacific after the B-17 they had been flying on was forced down in bad weather. They were rescued by Navy airplanes, and 10 years later Twining became Air Force Chief of Staff, where he helped develop "nuclear air weapons and the supersonic missiles and jets designed to deliver them" in the belief that Strategic Air Command was the best way to deter communist militaries, according to his biography.
Twining was named Chairman of the Joint Chiefs of Staff in 1957 by President Dwight Eisenhower. The general's recommendations to deploy troops to the Middle East and the Taiwan Strait helped resolve crises in both areas. As land-based and submarine-launched missiles ushered in new methods of delivering nuclear strikes, Twining led the coordination of joint target assignments, and command and control for those weapons. The general retired in 1960 and died of a heart condition in 1982.
"General Twining—'Nate' to his colleagues—was known for his blend of professional competence, personal affability, and a common-sense approach to problems," according to his obituary in the New York Times.
Gen. George Scratchley Brown, July 1, 1974 – June 20, 1978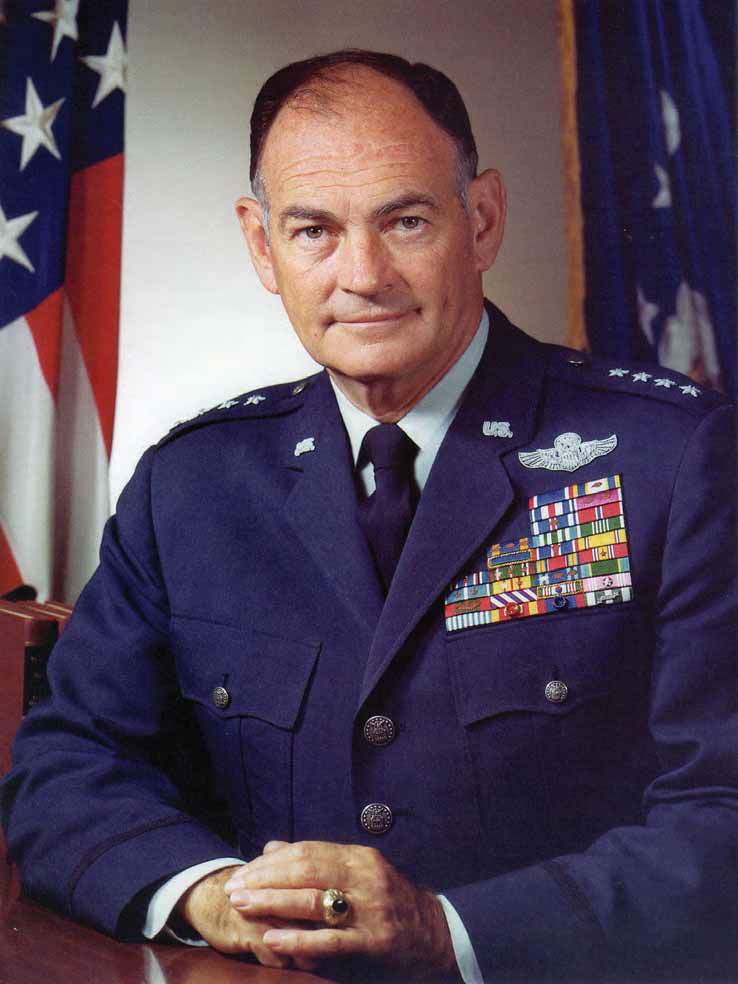 Another West Point alum, Brown received the Distinguished Service Cross in 1943 for leading the battered remains of the 93rd Bombardment Group back to Benghazi, Libya, after the lead plane and 10 other B-24 bombers in the 40-plane formation were shot down or crashed during a low-level bombing raid against oil refineries at Ploesti, Romania.
Brown went on to command transport and fighter units and Air Force Systems Command before becoming Air Force Chief of Staff in 1973, where he worked to replace the B-52 bomber with the B-1. The general became Chairman of the Joint Chiefs of Staff in 1974, where he advised the president during strategic weapons limitation negotiations with the Soviet Union; the fall of the South Vietnamese government; the seizure of the U.S. merchant ship Mayaguez; a North Korean attack on U.S. and South Korean troops cutting down a tree in the Demilitarized Zone; and the transfer of ownership of the Panama Canal from the U.S. to Panama.
Though Brown played a significant role in sensitive negotiations, he also started an international controversy when he said in public remarks that Jews "own the banks and the newspapers in this country," for which he was rebuked by President Gerald Ford and issued an apology, according to one biography. Brown also made deprecatory remarks about Israel, Britain, and Iran. The general retired due to cancer-related health complications in 1978 and died six months later. He was remembered as a "sincere, straightforward, and dedicated man," by Secretary of Defense Harold Brown.
Gen. David C. Jones, June 21, 1978 – June 18, 1982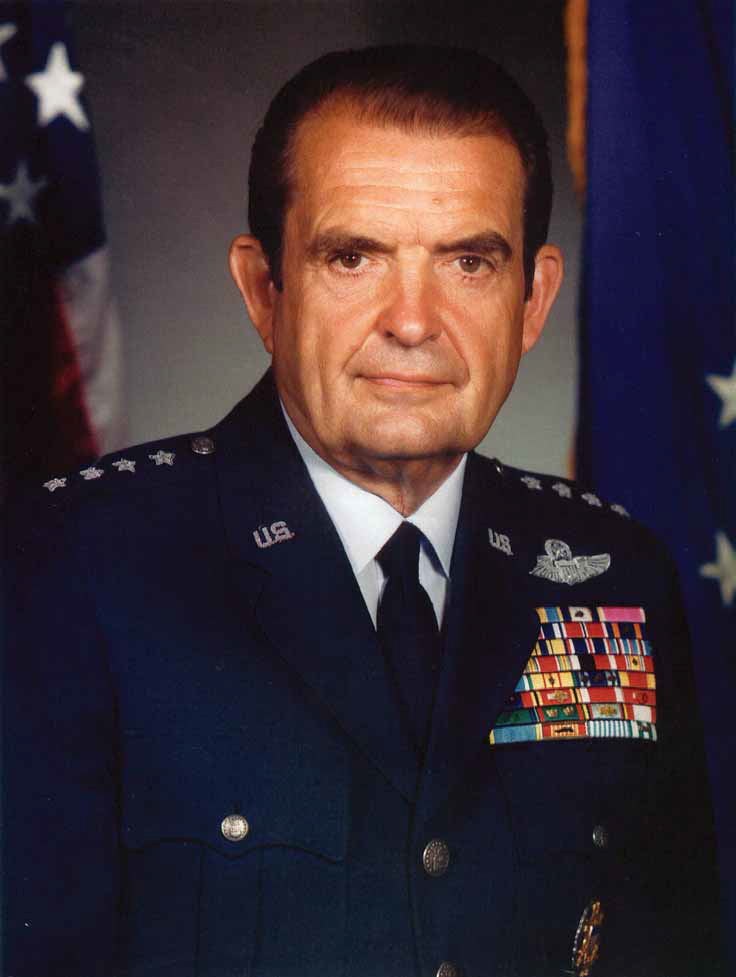 Growing up in Minot, N.D., Jones rode his bicycle to the nearby airfield and dreamed of becoming a combat pilot, according to one biography. He got his wish—operating Catalina flying boats as part of a rescue squadron stationed in Japan after World War II; flying more than 300 hours in combat over North Korea as a bomber pilot; then moving on to tankers and later fighters as he rose through the ranks and finally became Air Force Chief of Staff in 1974, where he advocated for developing high-tech weapons and reducing headquarters staffs.
Starting in 1978, Jones' four-year tenure as Chairman of the Joint Chiefs of Staff was marked by a push for closer cooperation between the services, especially after Operation Eagle Claw, the failed 1980 mission to rescue U.S. hostages taken captive in Iran by Ayatollah Ruhollah Khomeini. Mechanical problems and poor coordination led to eight dead U.S. service members, two crashed aircraft, no hostages rescued, and "an especially humiliating blow to American prestige," according to the New York Times.
Jones "bore the brunt of criticism" for the mission's failure, according to his military biography, but the Senate confirmed his tenure for a second term as chairman, during which he became "increasingly dissatisfied with the operation of the joint system." He launched a sweeping review of the structural problems in the joint system, which later helped inform the 1986 Goldwater-Nichols Department of Defense Reorganization Act. Jones died in 2013 at the age of 92.
Gen. Richard B. Myers, Oct. 1, 2001 – Sept. 30, 2005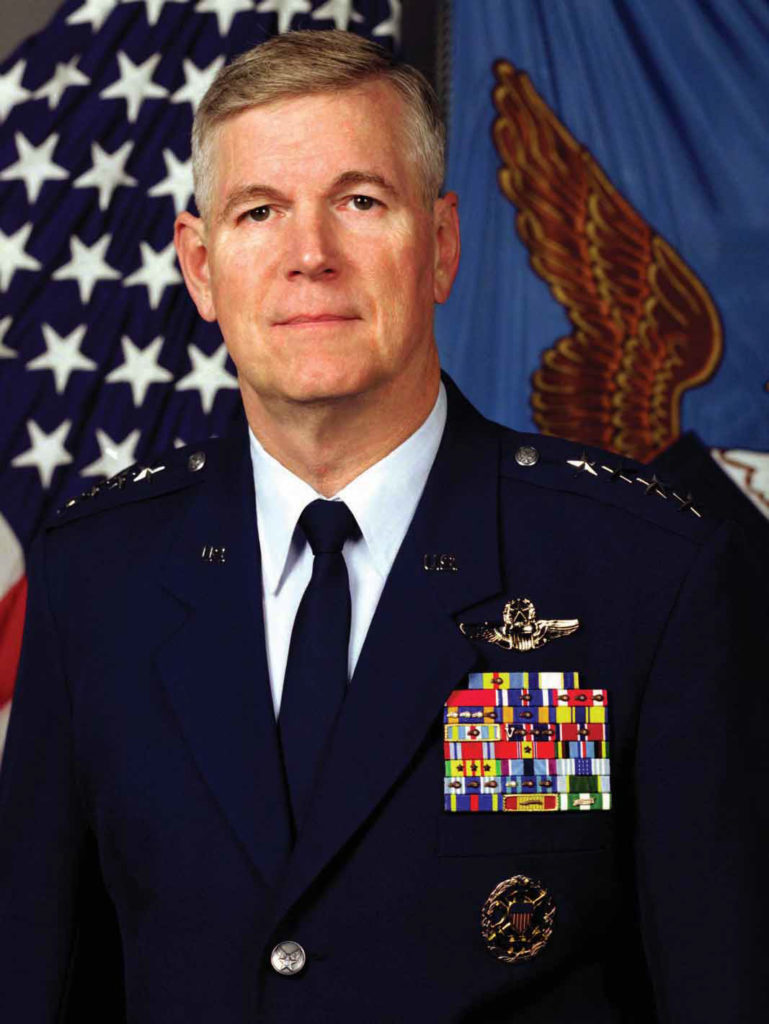 Myers cut his teeth as an F-4 fighter pilot in Vietnam, where he flew night bombing missions on enemy supply routes, coordinated airstrikes as a F-4 Forward Air Controller (a.k.a. 'Fast FAC'), detected and suppressed enemy air defenses in Wild Weasel missions, and received the Distinguished Flying Cross.
He went on to command fighter and training units in North Carolina, Florida, and Virginia, help move weapons acquisitions through Capitol Hill, work with allies in Europe and East Asia, and lead Pacific Air Forces, U.S. Space Command, and North American Aerospace Defense Command against the backdrop of the post-Cold War defense drawdown.
After a stint as Vice Chairman of the Joint Chiefs of Staff, Myers became Chairman on Oct. 1, 2001, right at the start of the Global War on Terror. He was involved in planning the invasions of Afghanistan and Iraq, and was among the military planners criticized for the counterinsurgency quagmire U.S. troops found themselves in shortly afterwards. Myers has since defended the decision to invade Iraq based on the intelligence available at the time, as well as the military side of the planning process. Still, he urged greater whole-of-government coordination as necessary to succeed in counterinsurgency conflicts.
"We don't have a good mechanism to focus all of our instruments of national power on a problem," Myers told National Defense University's PRISM journal in 2011. "[T]hese other instruments of national power—the diplomacy, economic, informational—have to play their roles as well. It's really frustrating that we couldn't harness these in a way to focus more effectively in Iraq."