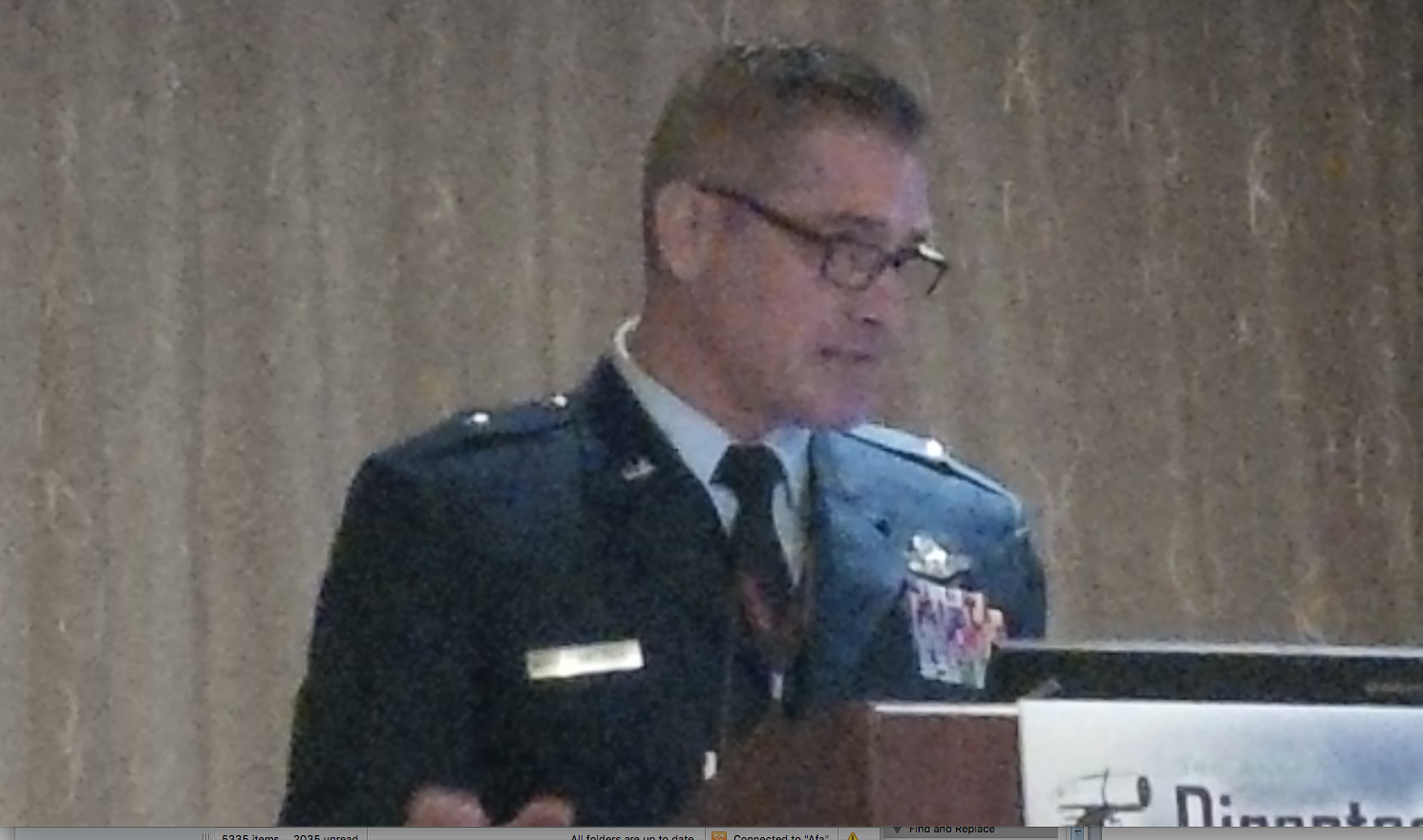 AFSOC Gen. William Whittenberger addresses the Third Directed energy Summit in Washington.
The US should put more emphasis on directed-energy weapons, including concentrating on developing a doctrine for their use, said Brig. Gen. William Whittenberger, assistant to the director of strategic plans at Air Force Special Operations on Command.
Speaking Tuesday at the Third Directed Energy Summit, Whittenberger said that directed-energy military technology is still in the early stages of development, similar to the period between World War I and World War II, when such new technologies as airplanes, automatic weapons advances, radios, and tanks changed warfare. Germany, he said, gained a military edge over technologically more advanced Britain and France because it developed new doctrine and tactics that used the new technologies.
"Our entire integrated air defense can be dismantled through directed-energy efforts," he told the gathering, including both laser and microwave energy.
"Radar [can be] overloaded, computers and terminals overheated, rendering command and control centers ineffective, guidance capability on missiles blinded or burned, satellites overloaded, cell phone towers destroyed, all by directed-energy systems, those are simple, effective, offensive actions to kick in the door, all with less risk, increased effectiveness, less cost, less collateral damage over today's capabilities," he said.
The Senate Appropriations Subcommittee on Defense approved its version of the Fiscal 2019 funding bill on Tuesday, which included a total of $317 million in directed energy programs. Of that, $150 million will fund USAF programs focused on airbase air defense, precision attack, and aircraft self-protection.
Whittenberger said the US must "harden against these threats or become a victim to our own success as these technologies will be pirated by other peer nations," which will also make directed-energy weapon advances of their own.
More emphasis also must be placed on doctrine.
Currently, he said, work on military use of directed-energy technology is being done "from the bottom up." However, he noted, "We need to flip that to working doctrinally down and making sure that we have the right requirements in place."